Black Cloud Media is your trusted source for informed decision-making through authentic content.
Who We Are
Black Cloud Media is a digital publishing company with a portfolio of content sites, covering industries such as outdoors, medical careers, and personal finance. Since 2016, our team of journalists and industry experts have been publishing informative and trustworthy content to help consumers make better decisions.
WHAT WE DO
Decision-Driving Information
Black Cloud Media publishes authentic and informative written and video content that helps guide consumers towards the best products, decisions and solutions.
Strategic Partnerships
Through strategic partnerships with brands, Black Cloud Media helps provide consumers with a more comprehensive experience, connecting them with reliable and relevant products and services.
OUR BRANDS
Our portfolio of content sites covers a range of industries and subject matter, all aimed at helping people make informed decisions in their personal and professional lives. From outdoor enthusiasts to skilled tradespeople and aspiring medical professionals, we have a brand to meet your needs. Explore our media brands below to find the trusted advice and resources you're looking for.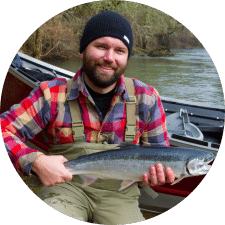 This was the absolute best, thorough review of all these tents side by side! Excellent job! I had been struggling to decide on one of these. After this review, I have now made a decision. Again, excellent job!
– Robert (YouTube Subscriber)
Always great to hear from y'all, very excited to see how integrated we are becoming across the board!
– Jake (Brand Partner)